Individuals determined to be a Protected Person, Convention Refugee or who have been a TRP holder
Permanent Resident for Protected person and TRP holders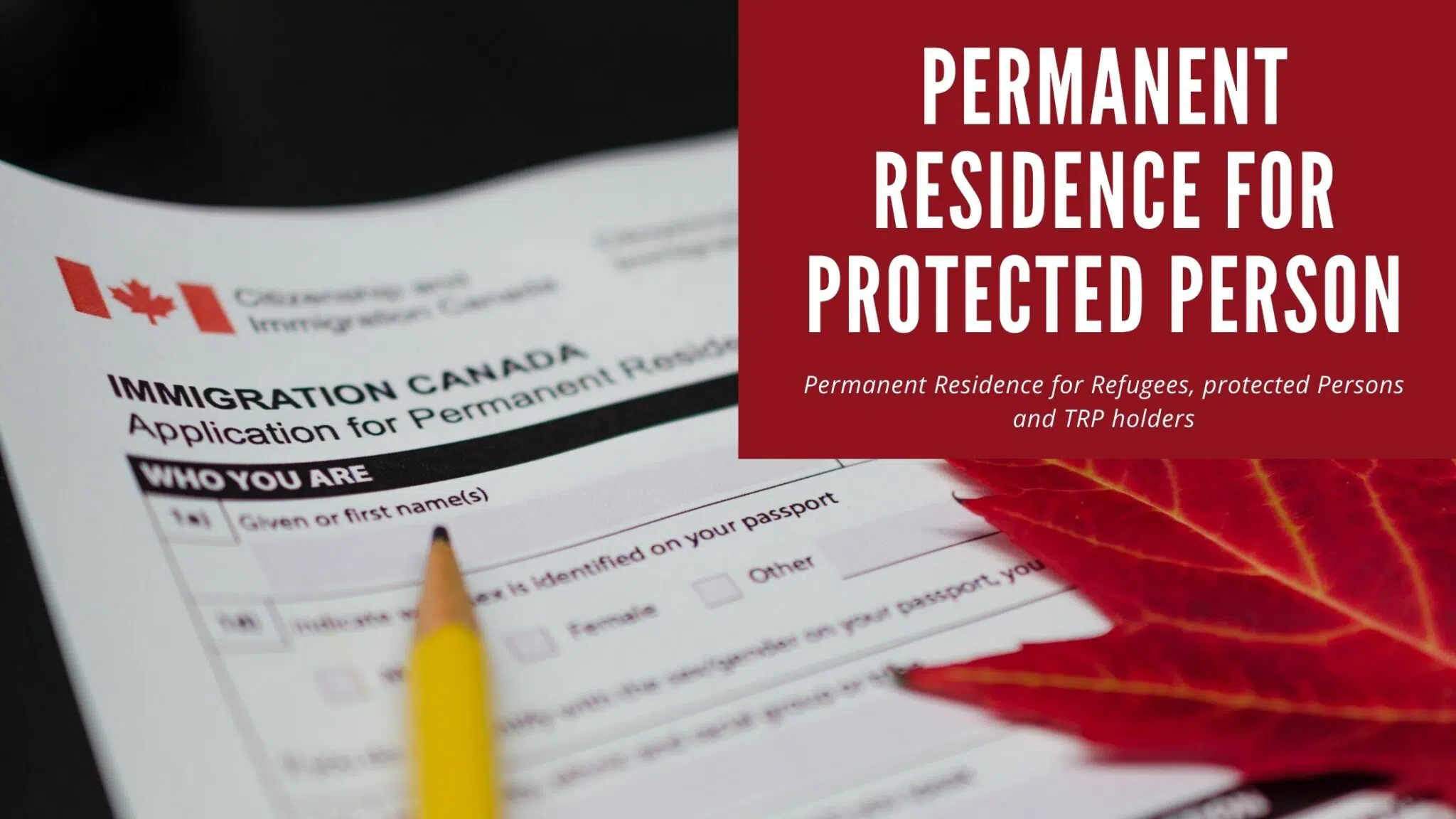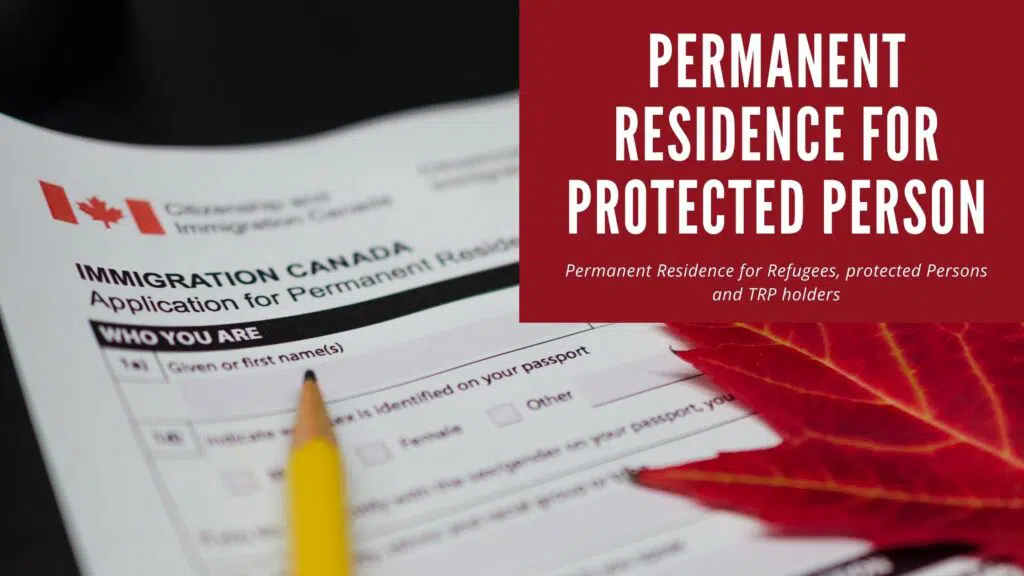 Permanent Residence for Protected Persons and TRP Holder
Individuals who have been determined to be a person in need of protection or a Convention Refugee by the Immigration Refugee Board of Canada or who have received a positive pre-removal risk assessment (PRRA) decision can apply for Permanent Residence as a Protected Person.
Temporary Resident Permit Holders who have resided continuously in Canada for 3 or 5 years, as the case may be, can also apply for Permanent Residence provided they meet the eligibility requirements.
Permanent Residence for Protected Persons

A person is eligible to apply they have been determined that they are a Protected Person or a Protected Temporary Resident by the Immigration Refugee Board of Canada or Immigration, Refugees and Citizenship Canada.
Permanent Residence status will not allow individuals to travel in of itself.
Individuals who wish to travel outside of Canada will need to apply for a Refugee Travel Document until they are eligible to apply for Citizenship.
They can apply for the Travel Document as soon as they are conferred the status of a Protected person or a Protected Temporary Resident.
Does a protected person need a study permit or Work Permit while the Application is in process?

Until a protected person hasn't obtained permanent residence, the person should ensure that they have a valid study permit if they intend to study or a valid work permit if they intend to work.


Permanent Resident Application for Temporary Resident Permit Holders

Persons who are inadmissible for reasons involving security, human or international rights violations, serious criminality or organized crime are not entitled to apply for permanent residence under the permit holder class.

Temporary resident permit (TRP) holders may be eligible to apply for permanent residence as members of the permit holder class if all of the following apply:
they have not become inadmissible on any grounds other than those for which the original TRP was issued
they currently hold a valid TRP
they have resided continuously in Canada as a permit holder for three to five years, depending on the nature of their original inadmissibility.
Applicants in the permit holder class must also meet the other requirements as outlined in the Act and Regulations.
If you are contemplating applying for Permanent Residence in Canada under and are unsure as to whether you meet the requirements or wish to apply for Permanent Residence under this program you may want to book a paid consultation with us to discuss your case.
Please note that this is general Information and should not be construed as legal advice.
Have questions? book a Paid consultation