If you are in Canada and have no other option or pathway to apply for permanent residence
permanent residence from within Canada on humanitarian & compassionate grounds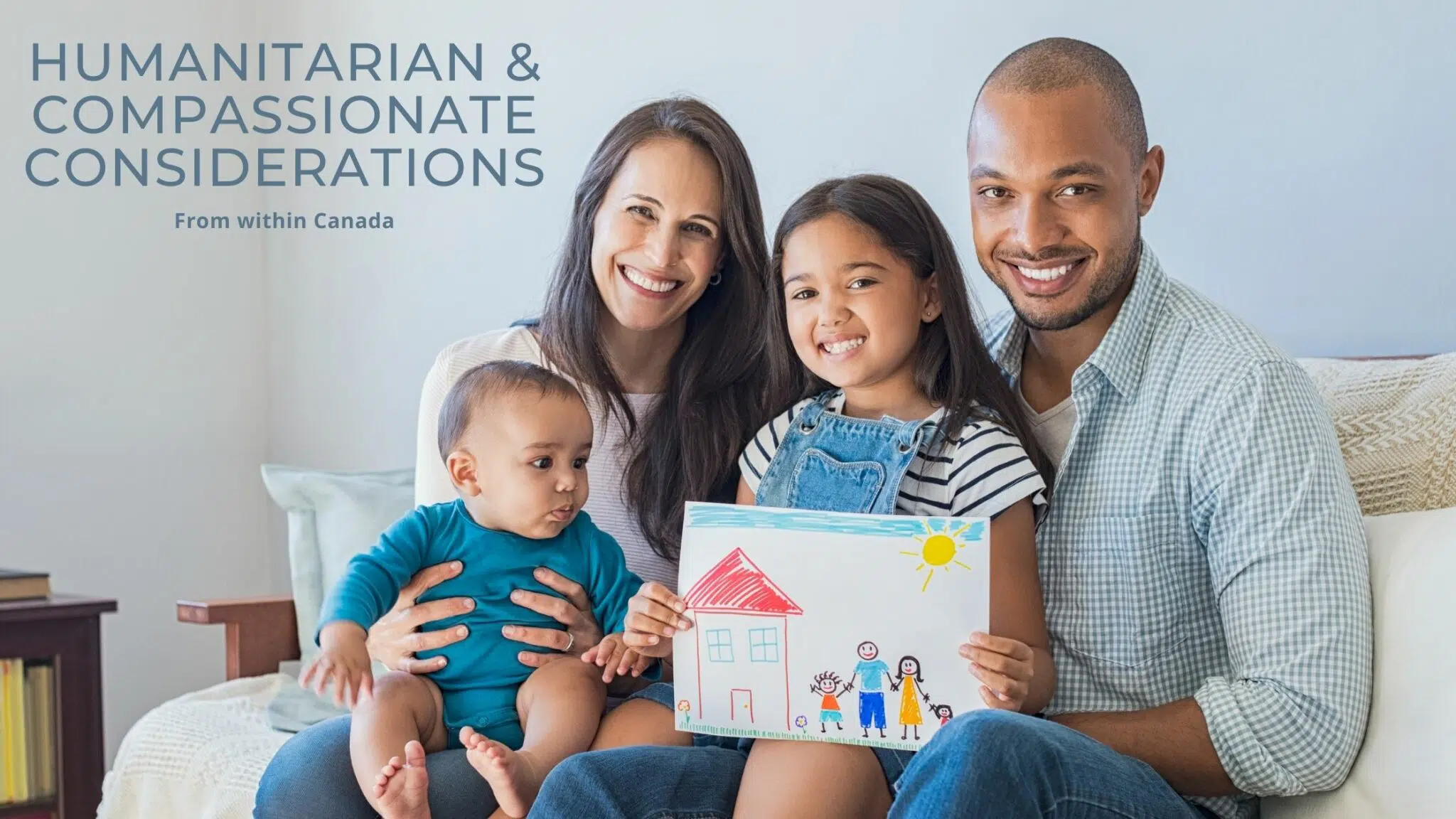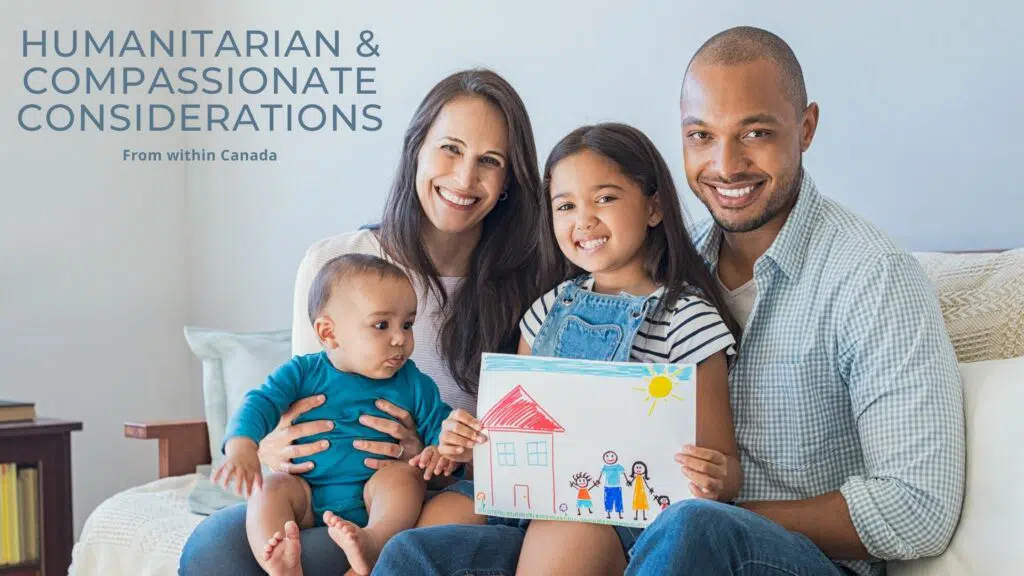 Permanent Residence on Humanitarian & Compassionate considerations – H&C Application
What is a humanitarian and compassionate considerations application?
An Application for Permanent residence under Humanitarian & compassionate considerations from within Canada, is an application reserved for individuals in Canada who do not have another option to apply for Permanent Residence or remain in Canada.
It is the last recourse used for Individuals who are in Canada who do not meet one or some of the requirements of the law and/or cannot apply for permanent residence under another category or class.
Humanitarian and compassionate grounds are granted only in exceptional circumstances where there is evidence that the Applicant does not have another option to request relief and if there is evidence that a person is:.
Established in Canada which includes family, friends, employment, community ties and volunteer work
the best interests of any children involved, and
Hardship which includes personal circumstances, family circumstances and general country conditions
Every statement that is made in support of your application should be supported by credible documentation. The onus is on the Applicant to demonstrate that relief based on Humanitarian and Compassionate considerations should be granted.
Will a Humanitarian and Compassionate considerations application halt or stop my removal?
It is important to note that individuals who are under a removal order who apply for permanent residence under Humanitarian and Compassionate considerations will not  have their removal stopped, suspended or delayed just because they have an application in process.
If Removal proceedings are initiated while an Application is in process, the Applicant should seek a deferral of their removal and if the deferral request is denied they may seek Judicial review and file a stay motion at the Federal Court. The threshold to be successful in Court is quite high.
who cannot apply for humanitarian and compassionate consideration?
Individuals found inadmissible on grounds of security, Human or international rights violations and organized criminality cannot apply under this category and must seek
Ministerial Relief
. 
Refugee claimants may also not be able to apply for Humanitarian and compassionate consideration if:
The claimant(s) had a refugee claim that was rejected (including claims that were abandoned) within the last 12 months by either the Refugee Protection Division or the Refugee Appeal Division of the IRB, or 
withdrew a refugee claim within the last 12 months, unless the claim was withdrawn before a hearing at the IRB.
There are exceptions to the 12-month bar from applying. This is the case of:
 There are children under 18 years of age who would be directly and negatively impacted if the person was removed from Canada; or

 If returned to their home country, the person would be subject to a risk to life caused by the inability of their country(ies) of nationality, or former habitual residence to provide adequate health or medical care.
Humanitarian and Compassionate Considerations Lawyer
Please note that this is general Information and should not be construed as legal advice.
Have questions? book a Paid consultation