learn Why you Should Choose us
About our Immigration lawyer
Auxilium Law PC uses its in-depth knowledge of Canadian Immigration and Refugee Law to find cost-effective solutions for its client's legal problems. Auxilium Law PC serves both individuals and businesses of all sizes.
Our dedicated Immigration and Refugee Lawyer can handle most cases related to Immigration & Refugee Law.
Auxilium Law PC offers the following legal services:
Temporary Residence Applications including:

Temporary Resident Visa and Electronic Travel Authorization
Work Permits both open and closed
Study Permits
Temporary Resident Permits for inadmissible individuals

Labour Market Impact Assessments and LMIA Exemptions under the International Mobility Programs
Economic Immigration

Express Entry
Provincial Nominee Program
Starting a Business in Canada
Permanent Residence for Caregivers
Self-Employed Persons Class

Permanent Residence Applications other than economical:

Sponsorships under the spouse or Common-Law Partner in Canada Class
Family Class
Humanitarian and Compassionate Considerations
Permanent Residence for Protected Persons

PR Card and Travel Documents
Citizenship Applications
Inadmissibility and Enforcement Issues

Officer's concerns (PFL)
Inadmissibility including Criminality, organized Criminaliy, Medical, Security, Human or international rights violations and Missrepresentation
Enforcement and removal by the CBSA
Pre Removal Risk Assessments
Detention Reviews at the Immigration Division
Admissibility Hearings at the Immigration Division

Appeals at the Immigration Appeal Division

Spousal or Family Class Sponsorship refusal
Residency Obligations
Removal Orders and Deporations

Refugee claims at the the Refugee Protection Division
Cessation and Vacation proceedings at the IRB
Refugee Appeals at the Refugee Appeal Division
Judicial Review and Stays at the Federal Court
Appeals at the Federal Court of Appeal
Name Change Applications for non-Canadian born Citizens or permanent Residents
Business Plan's for foreign Investors
Notary Services
Protect your Legal Rights & Interests when dealing with the Immigration authorities by hiring a Professional and Knowledgeable Immigration Lawyer
Hire an Immigration Lawyer who prioritizes communication
Why Choose our Immigration Lawyer?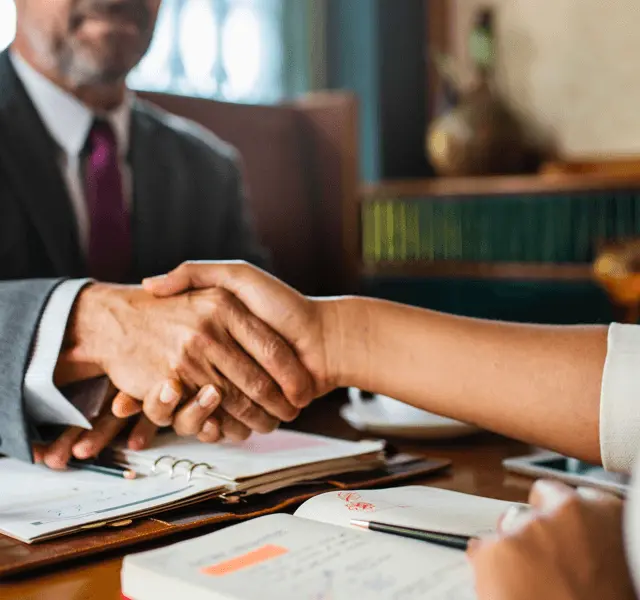 An Immigration Lawyer who understands that Communication is the Key to understanding your Case
At Auxilium Law PC our Immigration Lawyer puts an emphasis on communication and ensuring that you understand the procedures and process regarding your file.
Decisions rendered by the Immigration Authorities and the Canada Border Service Agency can have long term repercussions on a person's life and future. Therefore, it is imporant for the client to not only understands the scope and nature of the proceedings but that he or she also be advised of all potential solutions and remedy to their specific legal problem.
Our Immigration Lawyer can effectively represent you by :
Using our experience in dealing with the IRCC, CBSA, IRB and the Federal Court to assist you in your matter;
Determining the strength and weaknesses of your case;
Determining alternatives when it is impossible for you to submit a required document or form;
Explaining to you in simple terms what the steps in a particular matter are;
Advising you of the requirements to be met in a particular matter based on the current legislative framework;
 Ensuring that you are made aware of your rights and obligations when dealing with an administrative Tribunal such as Immigration, Refugees and Citizenship Canada or the Canada border Service Agency;
Realistic with your expectations;
Being Accessible, professional and courteous
expect a dedicated Immigration Lawyer - What to expect
get to know the case
We discuss your case over a paid consultation and create a blueprint with you as to how to approach your case aswell as what to expect.
Discuss and Sign A Retainer Agreement
If you decide to retain us, a retainer agreement will be drafted outlining in details the scope and nature of the legal services you hired us to complete.

If you agree to the terms we start working on your case as soon as a retainer fee is provided.
Working on your Case
You will regularly receive updates on your file until the tasks setout in the retainer agreement are completed.

Each case is different but in most cases we have to follow up with our clients or discuss documentation requirements or prepare you for your hearing if you are appearing before the IRB.
End of Retainer
Once a decision is rendered or once the task agreed upon in the retainer is completed. you will be advised that the Retainer has been completed. We will also advise you in most cases what your continued obligations are.
Our Immigration Lawyer Will Assist You Every Step Of The Way
Hire a Firm that thinks long term and ensures that you understand what to expect and how the process works.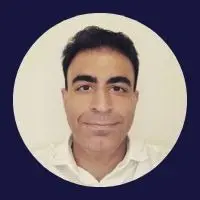 Arvin Afzali
Barrister & Solicitor
Arvin Afzali, the founder and director of the company, is an Immigration and Refugee lawyer in Toronto, Ontario.
He has regularly represented clients and corporations with respect to their immigration or refugee matters before Immigration, Refugees and Citizenship Canada, the Immigration and Refugee Board of Canada, Canada Border Service Agency and the Federal Court. He has also appeared before the Federal Court of Appeal.
He has given presentations at conferences regarding inadmissibility issues within the Canadian Immigration Law context to other lawyers.
Arvin is a member of the Ontario Bar Association, the Canadian Bar association, the Canadian Association of Refugee Lawyers and the Refugee Lawyer's Association of Ontario. He is part of the executive committee of the Refugee Lawyer's Association of Ontario.
He is also part of the working team of the committee for Self-Appointed or Unrepresented Litigants at the Federal Court. A project developed with the Federal Court and the Canadian Bar Association that seeks to assist individuals who do not have the financial means to hire a lawyer at the Federal Court.
He volunteers his free time to various Legal Pro Bono Initiatives.
He attended the University of Montreal where he completed simultaneously a Master of Arts in International Affairs and Public Policy as well as a Bachelor of Laws (LL. B.). He completed subsequently his Juris Doctor Degree (Common-Law). He was called to the Bar in 2017.
He is conversant in English, French, Spanish and Farsi.
important things you should know
We do not provide free consultations unless you have been issued a Legal Aid Certificate.
If you have been issued a Legal Aid Certificate our firm will provide you up to 30 minutes of consultation time in order for you to determine if you wish to hire us and for us to determine if we want to take on your case.
We reserve the right to not take on your case.
NO, unfortunately in light of the discretionary powers afforded to Immigration Authorities and the unpredictable nature of Immigration and Refugee Law there is no guarantee of success if you hire us.
In limited cases we do take on Pro Bono Cases. However, we reserve the right to choose which cases we wish to take on on a Pro Bono basis.
We are available during office hours and in some circumstances in urgent cases after hours.
Although our staff can be available after office hours, the staff has the discretion to decide if they want to contact you or be contacted after regular office hours.
This depends on your legal issue as well as your personal background information and circumstances.
In some cases there might be more than one solution to a problem.  In some cases there is no ideal option.
To determine what your options are for your Immigration or Refugee matter please book a paid consultation.
If you want a professional and knowledgeable lawyer that is easily accessible at an affordable price we are the right firm for you.